At Hand in Hand India, we empower women as entrepreneurs across 16 states. We believe getting women involved in the community and creating their own channel of income generation is important for economic and social development. In Punjab, however, we went beyond individual and family-based enterprises to encourage women to establish group based enterprises – yet again finding solidarity in a group!
Since 2017, we have been working on a unique corporate partnership in this state to empower rural women. The project is spread across 26 villages around Bhatinda, Punjab and aims to promote 100 sustainable group based enterprises with effective market linkages.
Our Punjab model follows a process; social mobilization of women into SHGs, training and capacity building, financial literacy, skill development and finally access to credit and entrepreneurial support. While doing a needs analysis in interior Punjab, we checked the supply-demand gap in the local markets. We shared the results of this with our Self Help Group women. The result was something new, the women wanted to join hands and form an enterprise that would yield them substantial income, rather than take on small jobs themselves.
The enterprise ideas that came up involved substantial investment for machinery and infrastructure. The initial investment for each enterprise ranged from INR 3 lakh to 10 lakh, depending on the scale and type. The project has support from donors for the infrastructure cost. The SHG members contribute 15% of the total cost from their own savings or credit linkages for procuring raw material, operation and maintenance and other such requirements – bringing ownership to their business.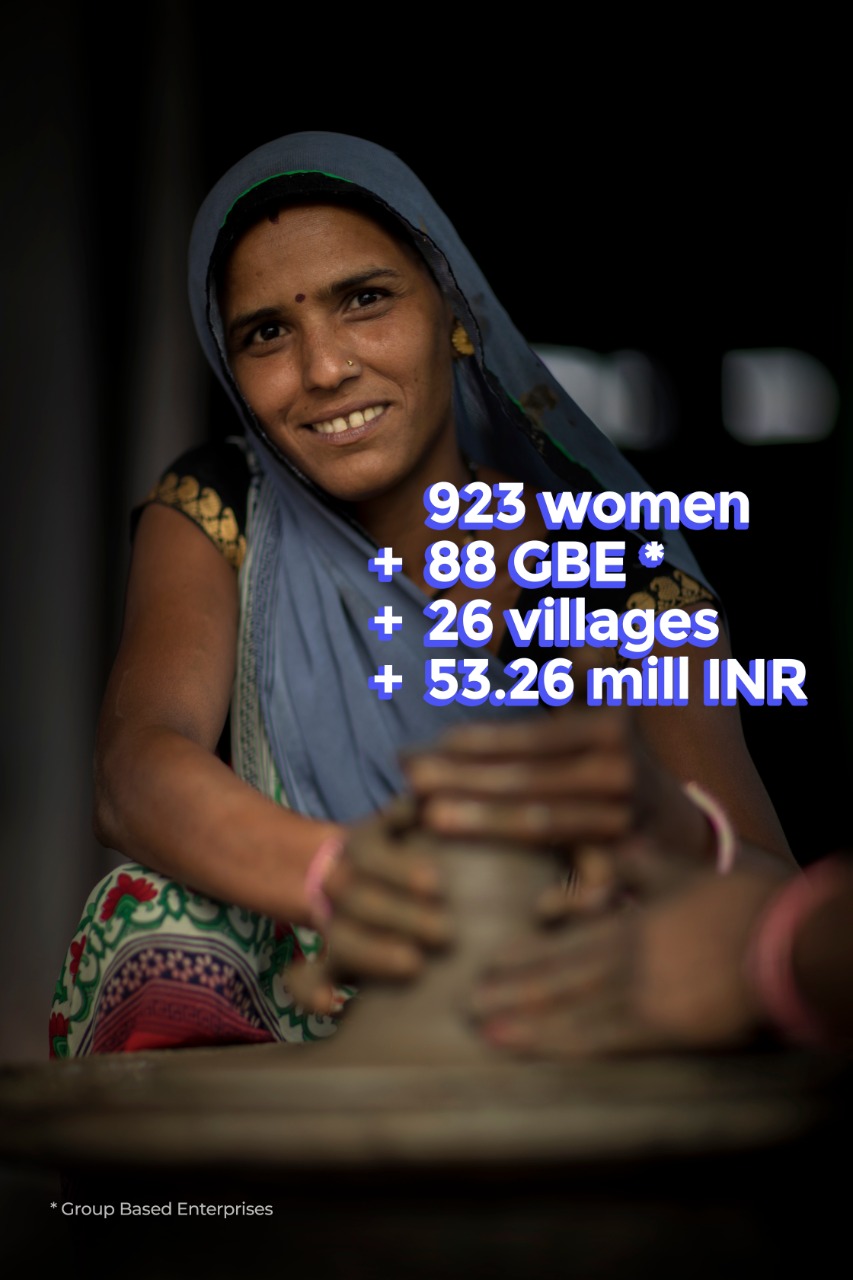 Today we have supported over 923 women in establishing over 88 Group Based Enterprises in 26 villages of Bhatinda, with a total investment of INR 53.26 million in these GBEs. The enterprises include seeders and tractors, sanitary pad making units, bakeries and more.
Happy women and their Happy Seeders
In late September and October each year, farmers in Punjab and Haryana burn tons of crop waste from their paddy fields after harvesting. This is considered a low-cost straw-disposal practice to reduce the turnaround time between harvesting and sowing for the second (winter) crop. A Happy Seeder is a mechanism that is mounted on a tractor, removes residue and also allows the farmer to seed the new crop without involving manual labour and cutting down pollution. Punjab, being a predominantly agricultural state, sees a high demand in Happy Seeders.
In Kanakwal Village, Punjab, 11 women entrepreneurs started their Happy Seeder enterprise with an investment of 8.5 Lakh, of which the SHG members contributed INR 1.5 Lakh from their own savings. The SHG members give the Happy Seeder on rent in their own village as well as other nearby villages and earn approximately 40,000/- per month as profit.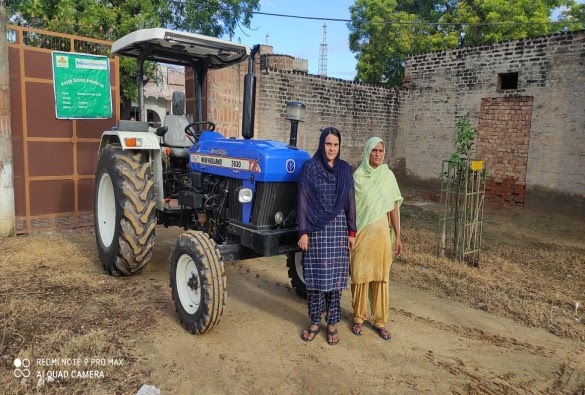 The group has taken their lessons from Hand in Hand India's training to a next level and now support their families with their income. The group plans to expand their venture by buying more agricultural equipment to rent out to the villages. The pride and confidence these women exude is visible indeed!
Bringing home water solutions
In Sekhu village of Bhatinda, Punjab, drinking water is a precious commodity. The supply of potable water has been through water trucks which would sell it at high prices. This is when the members of the Baba Farid Self Help Group from this village stepped in. The women got together and looked for a solution. With our assistance this group installed a Reverse Osmosis system to bring water to the village. Members of this group were trained by the Hand in Hand India team in running this as a business enterprise and managing it on a daily basis. Today the residents don't have to depend on the expensive option of tanker water. They pay less for the RO water and are also free to take water when they want to.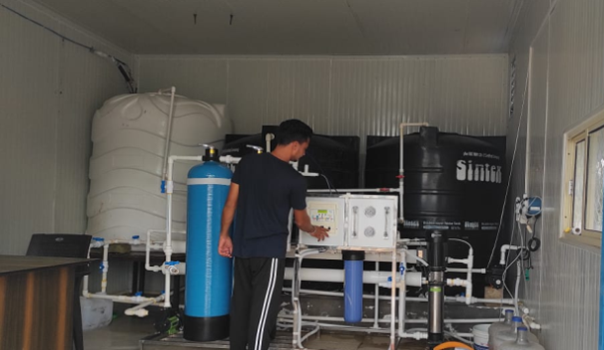 Today the enterprise supplies nearly 3000 litres of water daily to the residents of the village and nearby areas. While the enterprise makes INR 15,000 per month, the residents make use of money saved in educating their children. That is two purposes solved in one!
Punjab being primarily an agricultural state, many of our group based enterprises are created around agri and agri-related practices. It was found in a survey that dairy animals have limited access to cultivated fodder and grass. Take Phullokari village in Bhatinda, locals here had to bring fodder for their animals from a market that was 20km away.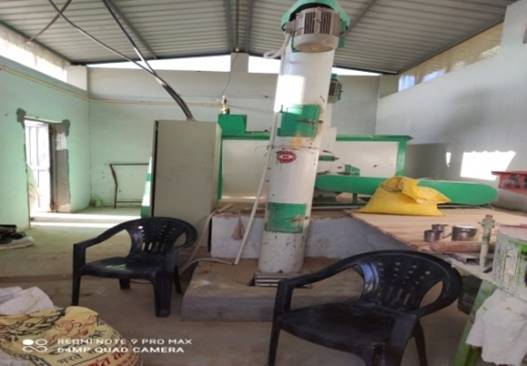 The enterprise took off to a great start. The locals are happy that they don't need to travel far for the cattle fodder, and are able to economize on the transport cost. The women in the group are employed and are bringing home an income too! They make a profit of INR 100 a bag and sell at least 85 bags a month.
In Punjab, we found strong patriarchal values that have led to women not being able to showcase their talents and business skills enough. The group based enterprise project has given us an insight into building ecosystems for rural women.
Hand in Hand India's Self Help Group (SHG) model is based on women empowerment and job creation. We mobilise women into groups, draw on the collective social capital, facilitate access to economic capital, provide skills training, hone their entrepreneurial ability and act as a catalyst for a gender-equal and empowered society.Read more about our work here.