Hand in Hand India is the only non-profit to work with seven different, but inter-related causes that form the base of poverty. We align our work with the United Nations Sustainable Development Goals, thereby ensuring we tackle the various aspects of poverty. Our scale, professionalism, and commitment have enabled us to bring about change right from grass root level implementation to policy level advocacy.
Support Hand in Hand India in the fight against COVID by contributing for health care insfrastructure, oxygen cyclinders and concentrators, medical equipements, PPEs, and the sanitary workers and underprivileged people with ration kits and the poor childer with education kits.
If you are a corporate and are willing to lend us a hand in tackling this second wave that is now upon us, please do reach out to us through
Let us join hands and work towards eradicating this unprecedented crisis!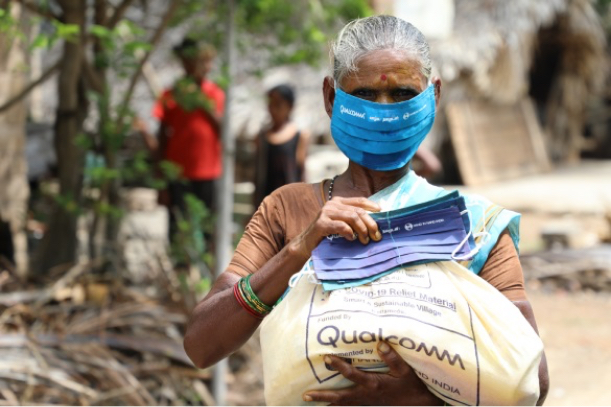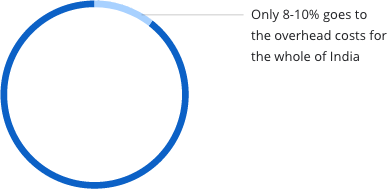 Overseen by an eminent Board of Trustees, our commitment to transparency and accountability ensures that the end-use of funds is clearly identifiable in all activities and at all times. We limit our overhead costs to 8-10% in India.
Attention to productivity by our employees and a large 50,000+ volunteer base has helped us to keep costs low.
Click here to access our latest Annual Report, which contains an overview of our activities across our different interventions, a review of our progress, results over the year, information about our Board and other financial details.