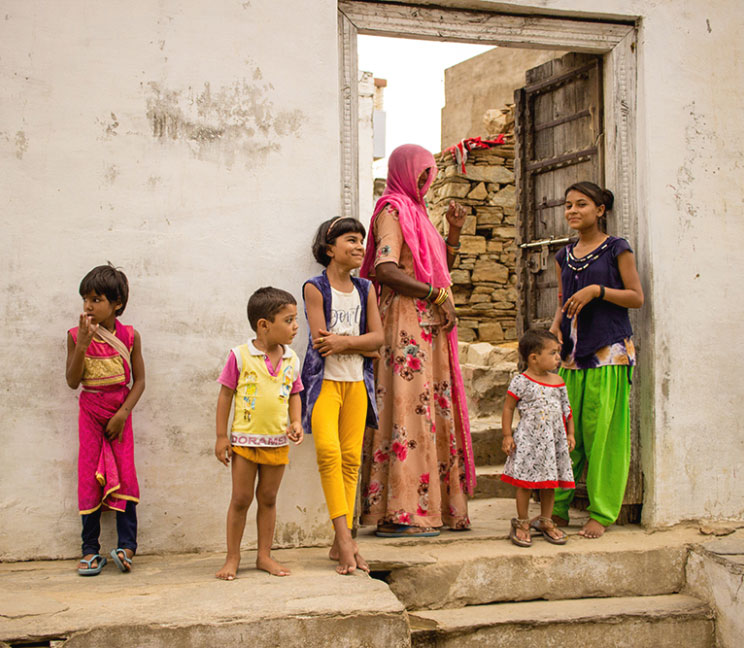 Our Village Uplift Programme is designed to build self-reliant communities that bring about integrated development in rural India. We help local bodies to prepare micro-plans to leverage funding from Government, based on our findings on need-based interventions. We consolidate our experience and expertise in working with children, women, microfinance, health and environment into one large-scale programme that delivers practical development solutions.
Impact of Village Uplift Programmes
Bihar
Gujarat
Jharkhand
Madhya Pradesh
Maharashtra
Rajasthan
Tamil Nadu
A data-driven scientific process is undertaken to ensure that the communities get sustainable benefits. First, the baseline data of the village is collected. This is followed by SHG mobilisation. Youth and women are identified for skilling in specific trades. Providing access to credit, savings and insurance leads to establishment of enterprises. Select women are nurtured to set up medium-sized enterprises. The communities are linked with appropriate Government schemes at all stages. People with entrepreneurial drive are identified and given special training. Need-based interventions such as pond deepening, waste management, organic farming, education and healthcare activities are introduced.
Assessment
We identify a village with potential. We hold a stakeholder meeting with community and local leaders, assess their requirements vs/ needs, and draw up a plan.
Awareness
We sensitise the community about our proposed plan and define their role and participation. We obtain the required Government permissions to implement our programmes. We conduct a baseline survey as a benchmark before implementation.
Activities
Project activities are implemented over a period of 30 months with support from field staff and regular monitoring by senior management. The specific interventions could include all six areas of our work or a select few, based on the needs of the village and specifications of the donor.
Results
Mid-line and end-line surveys are taken up by the monitoring and evaluation teams to ensure that the project is in line with the plan. The results are documented.
Sustainability
Village Development Committees are formed right at the inception stage of the project. The committees are mandated to meet regularly after completion of the project, and ensure sustainability.
A participatory approach and stakeholder engagement are the basis of how we work. Our local stakeholders include panchayat heads, villagers and Government and Non-Governmental organisations. We customise the Village Uplift Programmes based on the requirements of donors, corporate houses, location and needs of the community.
Want to find out more and support a village? Get in touch with us!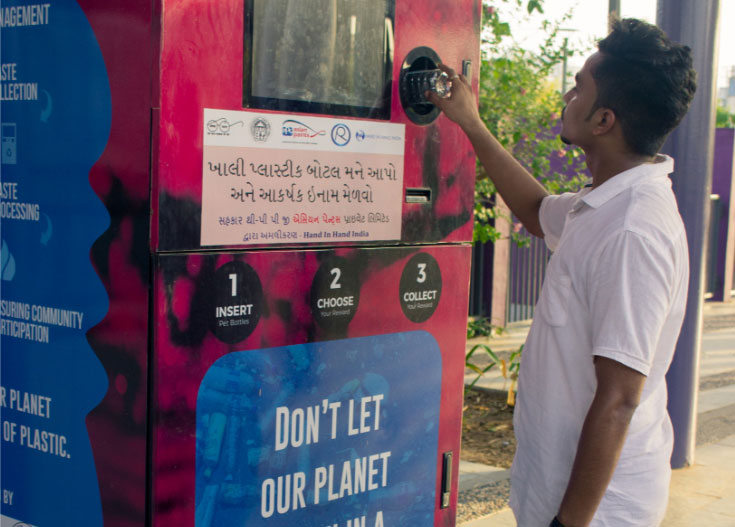 Stories Of Change
Gujarat
Our Gujarat Village Uplift project work in parts of Ahmedabad and Bharuch districts with support from CSR partners. In Moraiya and Sari villages of rural Ahmedabad, women empowerment is our first step, with SHG formation and skill training. We took up Behavioural Change Communication(BCC) for waste management in two areas of Ahmedabad city. In Akhod panchayat it is innovative education and energy efficiency that takes priority.
Read More Stories
From identifying women and youth to train to providing them credit to establish their own businesses, this program focusses on the general upliftment of a village. Help bring about a change across India.