We began our work in the year 2002, in Kancheepuram, Tamil Nadu, often called the silk city of India. Behind the looms, we found nimble fingers of children working tirelessly to produce intricate weaves. Children traditionally are a cheap source of labour. Families that had no permanent income sent their children to work as bonded labourers in the weaving industry.
In the early days, we ran evening schools for these children. Our initial focus was on bringing them out of the labour force. To keep the children in school, we extended our vision to include the family – addressing issues of community health, skills development and eventually, job creation. Today, we are a pan-Indian NGO rewriting the story of rural India by alleviating poverty and creating jobs. Our journey has traversed 18 States and seven countries.
Alleviation of poverty with a focus on access to education, affordable healthcare, skill development, entrepreneurship, financial inclusion and clean environment
Working hand in hand with poor women, children and communities to provide them with dignity, hope and choice for sustainable development
To create 10 million jobs by 2025
Currently at 6.3 Million jobs
As an international NGO based in India, our scale, professionalism, quality and commitment is what sets us apart. These factors have enabled us to bring about change right from grassroots-level implementation to policy-level advocacy. We distinguish ourselves from NGOs working in various states of India, when it comes to project implementation, sustainability, global presence and good governance.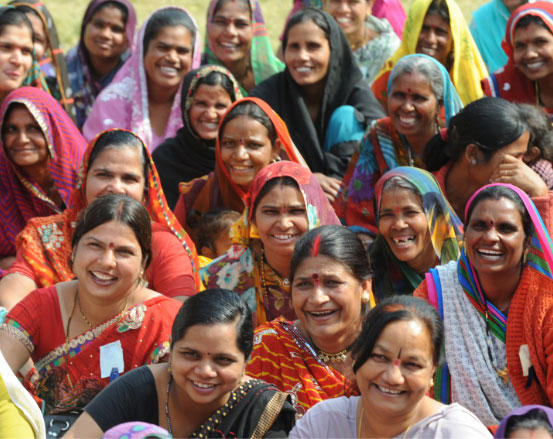 We are proud of what we have achieved and over the years we have been recognized and given the honour by some esteemed institutions.
Women Transforming India Award Dr.Kalpana Sankar wins the Women Transforming India award from NITI Aayog and United Nations India from the Hon'ble Defence Minister on Women's Day 2020.

Bal Kalyan Puraskar
from the Ministry of Women and Child Development under the institution category.

Swachh Bharat Award for Waste Management at the National Swachhata Summit - HHIDS

3R Forum HHIDS wins the first prize for under the NGO category for its work in Karaikal Municipality at the 3R Forum in Asia nd the Pacific.

Best CSR Project We get the Best CSR Project award from the Govt. of Tamil Nadu, for our work in the Nammiyampattu Watershed Project.

Nari Shakti Puraskar Dr.Kalpana Sankar wins the Nari Shakti Puraskar from the Ministry of Women and Child Development, Govt. of India, for the contribution to the empowerment of vulnerable and marginalized women.