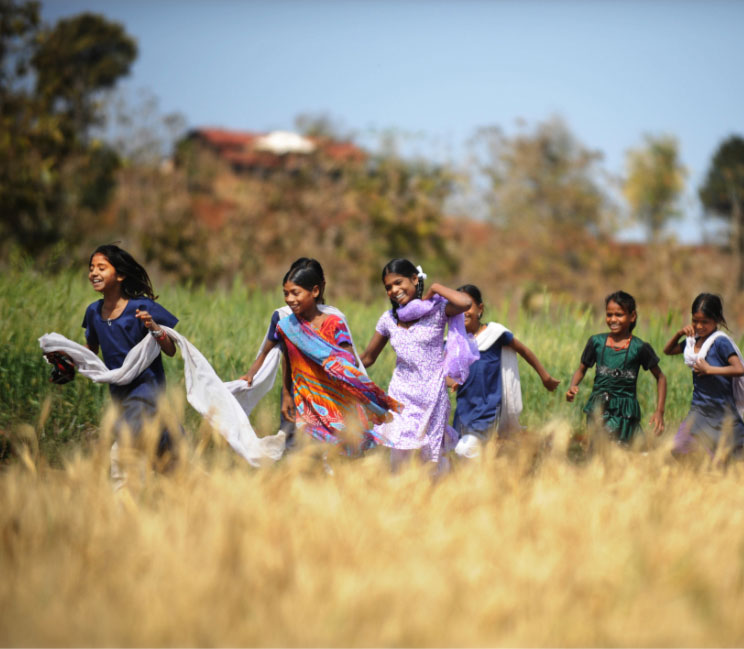 Eradicating child labour prevalent in the silk weaving industry of Kancheepuram, Tamil Nadu, was the core of Hand in Hand India's vision in 2002. What started off with evening classes for these children has now grown into several initiatives ranging from residential schools to higher education support. We help not only child- and bonded labourers but also school dropouts and children who were never enrolled in schools.
Our exercise of strengthening the education system in Kancheepuram District has expanded and today we are a pan-Indian NGO working with children.
The aim of this intervention is to ensure education for all children by bringing them out of the vicious circle of poverty through a spectrum of activities.
Impact of Child Labour Elimination Programmes
355,204
Children enrolled in schools
1,170
Child labour free panchayats
Bihar
Jharkhand
Karnataka
Madhya Pradesh
Tamil Nadu
Social Mobilisation
Social Mobilisation
The core of our work involves identifying out-of-school children, enrolling them in learning centres & creating awareness about education. Our own staff with support from a Child Rights Protection Committee with over 16,000 volunteers, carry out this task.
Non-Residential Special Training Centres
Non-Residential Special Training Centres
Lack of access to schools is one reason why children drop out of schools in rural India. Our NRSTCs and transit schools target children from tribal or migrant labourer families, offering them education and nutrition as per norms. We help dropouts pass their 10th grade exams thereby readying them for a job.
Residential Special Training Centres
Residential Special Training Centres
Among NGOs that work with children, our model of residential special training centres is unique. It caters majorly to first-generation learners, migrants' children, school dropouts and child or bonded labourers in collaboration with Sarva Shiksha Abhiyan programme, a government-run initiative.
School Strengthening Programmes
School Strengthening Programmes
As an NGO working with children, we support existing government-led education programmes. Our support is in the form of improving teaching methodology, measuring learning outcomes and facilitating critical thinking. The overall aim is to ensure that every child reaches their maximum potential.
Child Line
Child Line
We are one of the select NGOs in India that is an official nodal agency for Childline India for areas in Tamil Nadu. Childline India is a toll-free number (1098) for the benefit of children in distress. We have rescued over 1000 children from child abuse, child marriage and child labour.
Higher Education Support
Higher Education Support
We identify deserving children from marginalised communities, who are unable to pursue higher education due to lack of funding and support them through our child scholarship programme. We also supply them with basic amenities like uniforms and educational kits to enable their education.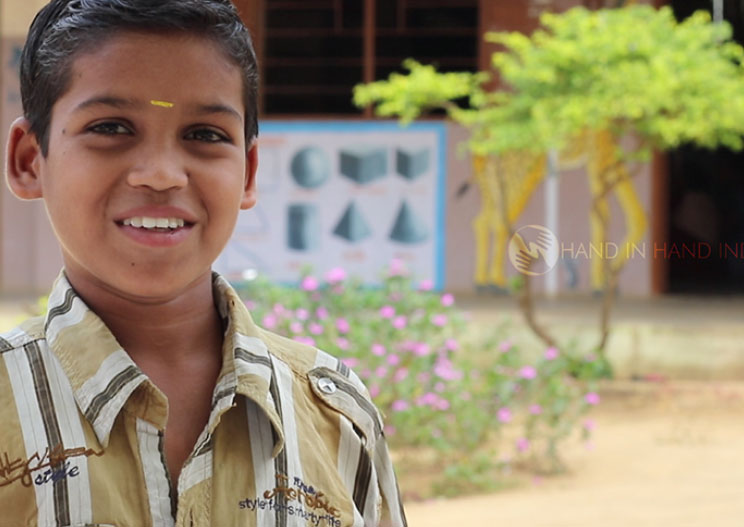 Stories Of Change
Sakthi
Student at RSTC, Tamil Nadu
This young boy from the Narikurava tribe was nominated for the Children's peace prize and is also a Ashoka Youth Fellow . His rise from the streets is a story worth telling.
Read More Stories
Help more kids like Shakthi
Your donation will support a centre in various ways – computer rooms, library facilities, mattresses for children, sports facilities or nourishing meals. Our 8 centres across India cater to vulnerable children from underprivileged backgrounds.