213 roles in 30 locations
Senior Executive - Finance & Accounts
Works on Accounting Packages like Tally, Coordination with Multi Location Teams and MIS reports
Adminstation Executive
Vendor Management, vehicle management, filing, despatch and printing.
Regional Manager - Self Help Groups
Branch visits, handling team and conducting review meetings, Approve loan disbursement, Insurance and MIS reports
Risk Assessment Manager - Self Help Groups
KYC Grading, rating, loan sanctioning, SHG visits, collection and monitoring reports
Regional Manager Accounts
Consolidation of Branch accounts, Branch Visit, Software update and entry, Reports and MIS
Branch Manager - MSME
Loan profile sourcing, document verification, Disbursement, Overdue followup, Reports and MIS
Enterprise Development Manager
Market Linkage, Proposal Writing, Business plan and development, Enterprise Assessment and quality assurance
Enterprise Development Coordinator
Enterprise Creation, Mobilisation, Screening of SHG, Vendor management
We'd like to know a little more about you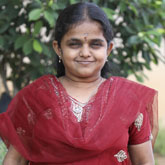 "I feel proud to be a part of an organization that has been working so much in providing education to children and also developing women entrepreneurs."
Priya S
Accounts Executive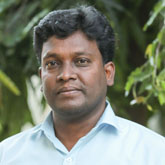 "Hand in Hand India has given me freedom in program implementation. The organization always provides employees with space for dialogue and discussion."
Prem Anand
General Manager