213 roles in 30 locations
Rural Marketing Manager - NRM
Fast Moving Consumer Goods (FMCG) Marketing, Market analysis, Value Chain Development, Agricultural produce marketing, Agri input marketing, Quality control & Marketing of processed food products
Documentation Manager - P&A
Preparation of donor reports, MIS Management, Field level documentation & survey, Video documentations, Good English language ability & Good in MS Office.
Software Developer/Engineer - IT
Develop and Implement Java / PHP Modules/framework Test and Troubleshoot Applications, PHP frameworks (Laravel, Yii), Work with developers to design algorithms and flowcharts, Produce clean, efficient code based on specifications, Integrate software components and third-party programs Handling Jayam and NSDC portal, Troubleshoot, debug and upgrade existing software, Recommend and execute improvements, Create technical documentation for reference and reporting, Researching, designing, implementing and managing software programs, Deploying software tools, processes and metrics.
We'd like to know a little more about you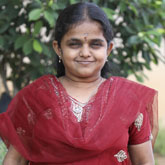 "I feel proud to be a part of an organization that has been working so much in providing education to children and also developing women entrepreneurs."
Priya S
Accounts Executive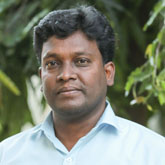 "Hand in Hand India has given me freedom in program implementation. The organization always provides employees with space for dialogue and discussion."
Prem Anand
General Manager