Hand in Hand India is a global not-for-profit organisation working towards
fighting poverty and creating jobs since 2004.
What we do
Our Scale & Impact
We use an integrated approach instead of working with only one sector because poverty is multidimensional.



Job Creation
8.04 Million jobs created


Village Uplift
490 villages uplifted


Child Labour Elimination
371,182 children enrolled in school


Health Care
921,570 healthcare access to people


Solid Waste Management
660,864 households segregate & recycle


Skill Development & Women Empowerment
171,785 women trained In various skills


Natural Resource Management
31,610 farmers trained in organic farming
To create 10 million jobs by 2025
We understand the cause-effect relationship between various dimensions of poverty. This is the reason why we chose not to work with just one sector, instead use a unique integrated approach. Our approach aims to reduce poverty by tackling social, economic and environmental factors. The interventions used are job creation, access to credit, education, health, livelihood and environment management.
Integrated Approach
Focus on Quality
Global Presence
Community Participation
Academy for Social Entrepreneurship
Focus on Sustainability
Private Public Partnerships
UN Sustainable Development Goals
Our Global Presence
We are the only international NGO based in India to have our model replicated globally. Our blueprint has been used in Cambodia, Afghanistan, Myanmar, Brazil, South Africa and Sri Lanka. Our work has been acknowledged as one of the best examples of South-South cooperation.
What our partners have to say
"

Matt Damon
Co-founder, water.org
Your work is amazing and incredibly impactful. I wish all our partners were as stellar as Hand in Hand India.
"

Phanindra Reddy, IAS

The joint effort of Mamallapuram Town Panchayat and Hand in Hand India in collecting, transporting and processing solid waste is a model to be emulated by other urban local bodies.
"

Wais Ahmed Barmak
Ministry of Rural Rehabilitation and Development, Afghanistan
The Afghanistan Rural Enterprise Development Pilot Programme, implemented by Hand in Hand India has given us many learnings. The findings have been incorporated into the main program.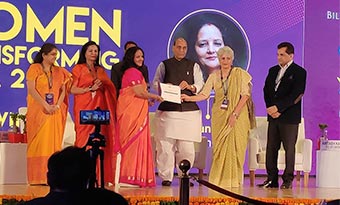 Dr.Kalpana Sankar wins the Women Transforming India award from NITI Aayog and United Nations India from the Hon'ble Defence Minister on Women's Day 2020.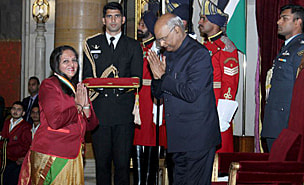 Bal Kalyan Puraskar from the Ministry of Women and Child Development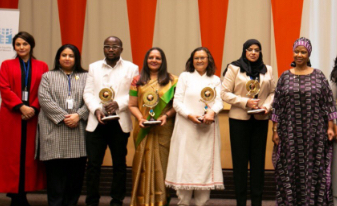 Princess Sabeeka Bint Ibrahim Al-Khalifa & UN Women : Global Award for Women Empowerment Award.
You can be a helping hand
We have various ways for you to join our community

Celebrating a birthday or a special day?
Join the children at our residential schools, share your joy with them. It'll be a day to remember for both you and our kids!
Thank you for signing up with us.

Is photography your passion?
Take a different kind of photo-walk with us. To the verdant green hills of Pachamalai, where you will meet people, flora and fauna.
Thank you for signing up with us.

Calling all Waste Warriors
A day's trip to our Waste Management Centre at Mahabalipuram will give you a complete idea of where your home waste goes and how it ends up becoming compost.
Thank you for signing up with us.
Would you like to stay updated on all things Hand In Hand India?