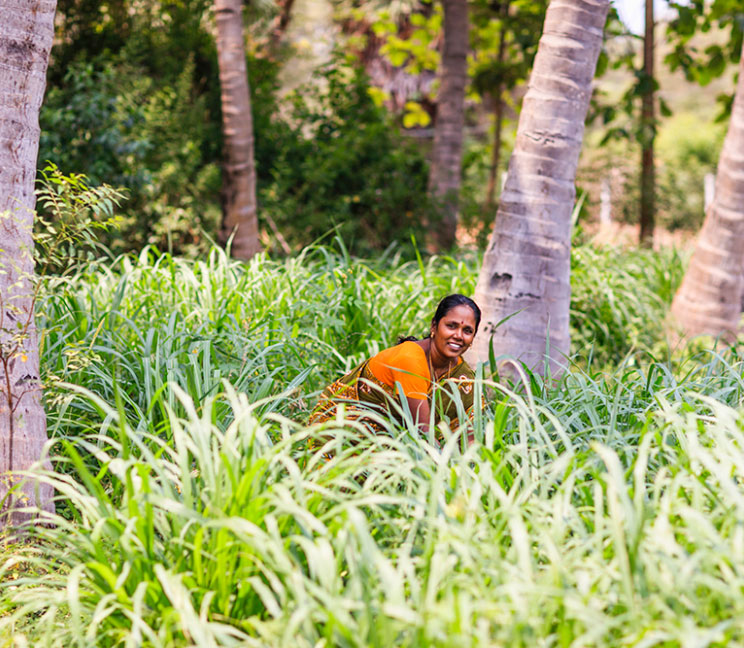 Agriculture and allied activities provide livelihoods for nearly 50% of India's population. This is primarily why our Natural Resources Management (NRM) intervention strives to help farmers preserve resources and create livelihood options. Our work as an NGO in environmental conservation has led us to focus on water, organic farming and climate change too.
Impact of Natural Resource Management Programmes
8,771
Farmers enrolled for organic farming
129,957 Ha
covered under farming
638,251 cu.m
Water storage facility created
Haryana
Karnataka
Madhya Pradesh
Puducherry
Tamil Nadu
Water
Water
The watershed management intervention aims to protect and improve soil, water, and the sustainable use of the resources to maintain social, economic and ecological balance. The community drinking water programme promotes rainwater harvesting and increases drinking water sources in villages.
Organic Farming
Organic Farming
We provide technical assistance to farmers, encouraging their shift to organic farming. Our farmers practise crop rotation, natural pest control methods and avoid chemical fertilisers. A Farmers Producers Organisation is also formed to brand and market their produces and increase incomes.
Tribal Development
Tribal Development
Tribal farmers in India are forced to look for livelihood options outside of their land as a result of rapid urbanization. Our Tribal Development Programme helps them with Agri-Horti-forestry and teaches them how they can earn a long-term sustainable income without them having to leave their homes.
Counter Climate Change Programmes
Counter Climate Change Programmes
Going beyond organic farming, our team of agriculturists are researching and implementing the best practices in climate-oriented smart agriculture. The aim is to save traditional crops by pioneering new models in water conservation and agriculture.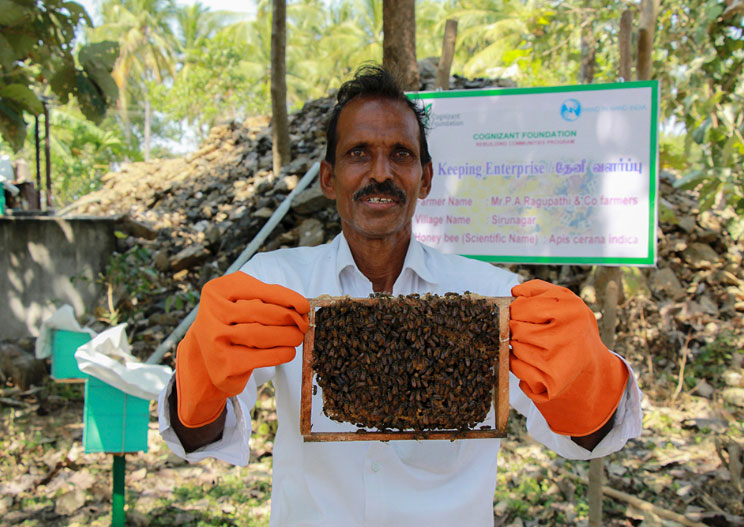 Stories Of Change
Raghupathy
Bee-keeping enterprise, Sirunagar, Tamil Nadu
Farmer Raghupathy's connect with HiH India goes four years back when he became one of the first converts to organic farming. He attended our organic farming training and now has a thriving 15-acre land that grows paddy and watermelons.
Read More Stories
Help more families transform their land
You will help convert small scale, fallow land into organic farms and add to the tribe of organic farmers.