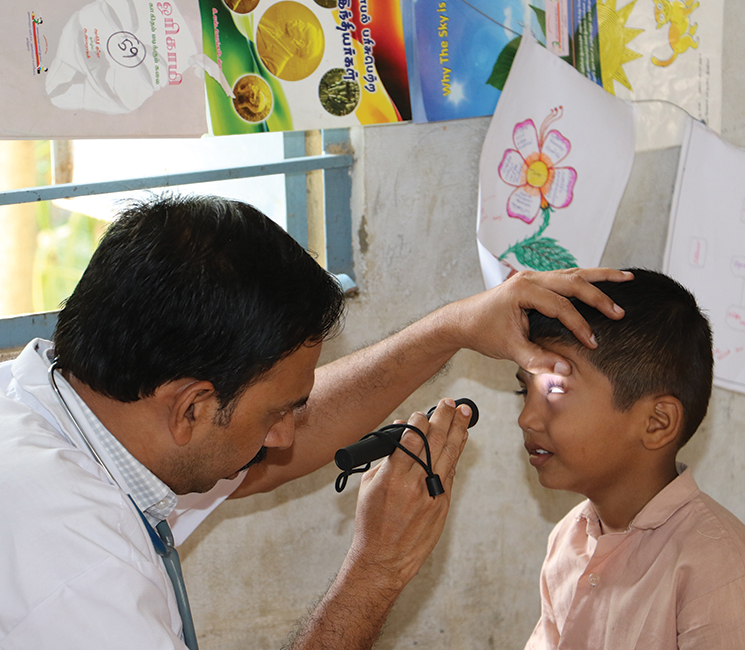 Access to healthcare is the broader goal of our health intervention. Through our initiatives, we have reached out to over 20 lakh families across India. Our model works primarily by bridging gaps in the existing healthcare network set up by the Government.
We are an NGO working on preventive and curative health initiatives – through medical camps, sanitation and hygiene management, maternal and child health initiatives and infrastructure upgrades. In Kancheepuram, we have established a model clinic and pharmacy that offer superior medical services at affordable rates. Effective public-private partnerships and facilitating Government schemes help us to empower the community. In addition to these interventions, we have conducted several research studies for UN agencies with the help of our robust monitoring and evaluation team, paired with a team of experts in public health.
Impact of Healthcare Programmes
11,014
Medical camps conducted
52,997
Access to Anaemia treatment
2,660,195
Outreach through Heath Help Desks in hospitals
Bihar
Jharkhand
Kerala
Madhya Pradesh
Maharashtra
Odisha
Rajasthan
Tamil Nadu
Advocacy
Advocacy
Training the community to take care of their own nutrition and sanitation needs is part of our integrated approach. Menstrual hygiene camps, school health camps, maternal and child health training and child growth monitoring system are some ways by which we prepare communities for a healthier future.
Medical Camps
Medical Camps
Our medical camps make government health schemes and medical care accessible to rural populations. We also provide emergency medical services and mobile medical vans. Women, children and senior citizens are greatly benefitted by our medical camps.
Public Private Partnerships
Public Private Partnerships
In partnership with corporate houses and government agencies, we engage in need-based interventions for anaemia and malnourishment alleviation, where we have proven expertise. We also team up with partners to upgrade government hospitals, develop new-born care units and refurbish anganwadis.
Water and Sanitation
Water and Sanitation
We are an NGO that helps rural India with water and sanitation needs. We provide access to water, individual and community sanitation facilities, and also help maintain these facilities in the areas where we work.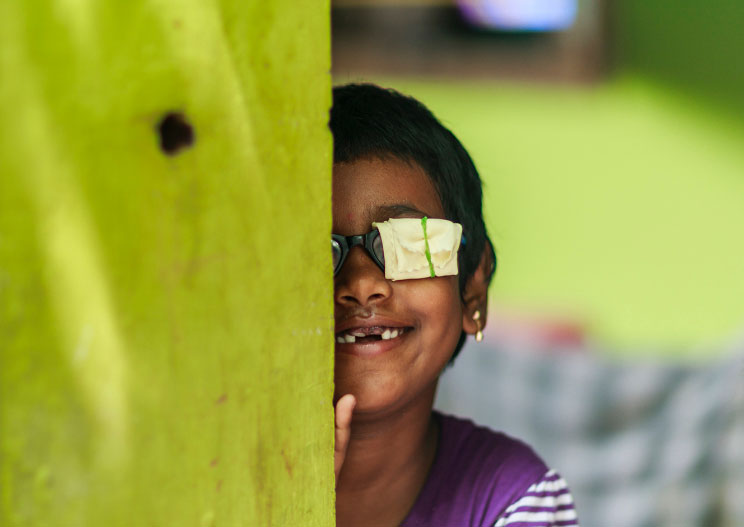 Stories Of Change
Poorvika, 7
Eye camp Patient, Tamil Nadu
Poorvika's drooping eye was the bane of her life. It was something everyone commented on and led her to feel ostracised in school. After attending a HIH Medical camp the doctor had told them she could be cured. With medicines and eye exercise she is becoming more confident.
Read More Stories
Give more people access to healthcare
Our idea for renovating Anganwadis (children daycare centres) is simple – we want the space to be hygienic and child friendly! Painting of the walls, constructing a kitchen, buying toys and ensuring upkeep for a year are some of the things your donation would go to.