"A period should end a sentence, not a girl's education."
This is what Guneet Monga had in mind when she produced the Oscar-winning documentary titled 'Period. End the Sentence'. Set in a rural landscape, the short film describes the travails of women from a village in North India who set out to empower their community by making sanitary napkins. The world became aware of the stigma of menstruation in India, especially rural India.
Menstruation holds deep connotations for women in rural India. Taboos on women during these times are plenty, the most common one is not entering the kitchen. A menstruating woman in some parts of India can even be considered an unlucky sight or not allowed into their own homes.
When life comes to a standstill
Titipura is a remote village in the Dhar district of Madhya Pradesh. This is where the indigent tribal community of Bheel lives. Their life revolves around rain-fed agriculture and small scale businesses. Durgabai, 33 year old mother of three children, hails from this community. While young women in the cities go around their normal life even when menstruating, women like Durgabai in Titipura dread those four days. For them, life comes to a standstill. Blame it on impurity, say the elders.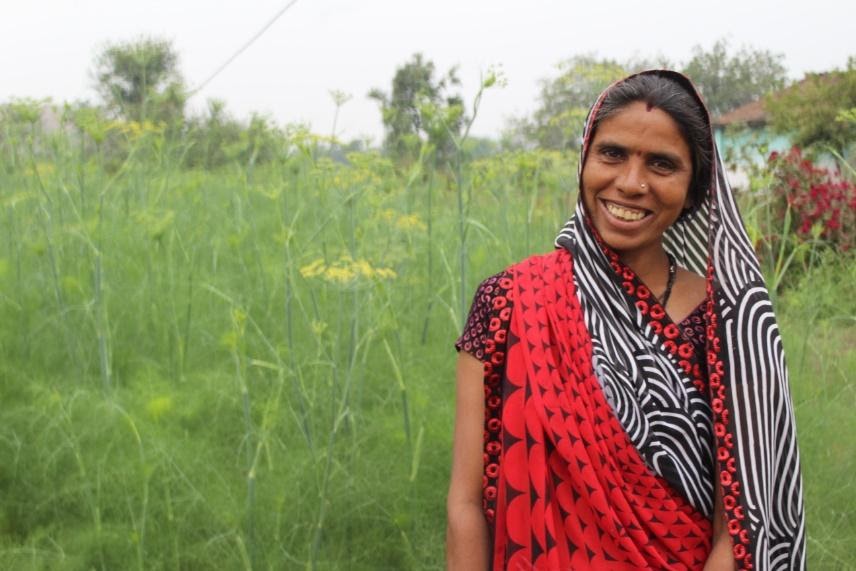 Durgabai has a pile of old rags that she saves very carefully. They are torn into long strips and kept ready for her time of the month. The rags are used and washed after every use, then dried in the darkest part of the house away from any prying eyes. For the young women of Titipura, sanitary napkins are unheard-of luxuries. The thought of hygiene does not cross Durgabai's mind; for there is no choice or knowledge of any other option.
It's not just women like Durgabai who go through a tough time every month, young girls like Swathi are in the same boat too. Swathi is 14 and lives in Thaenapakam village of Tamil Nadu. The chirpy youngster loves going to school, she enjoys playing with her friends and is in every way a happy girl.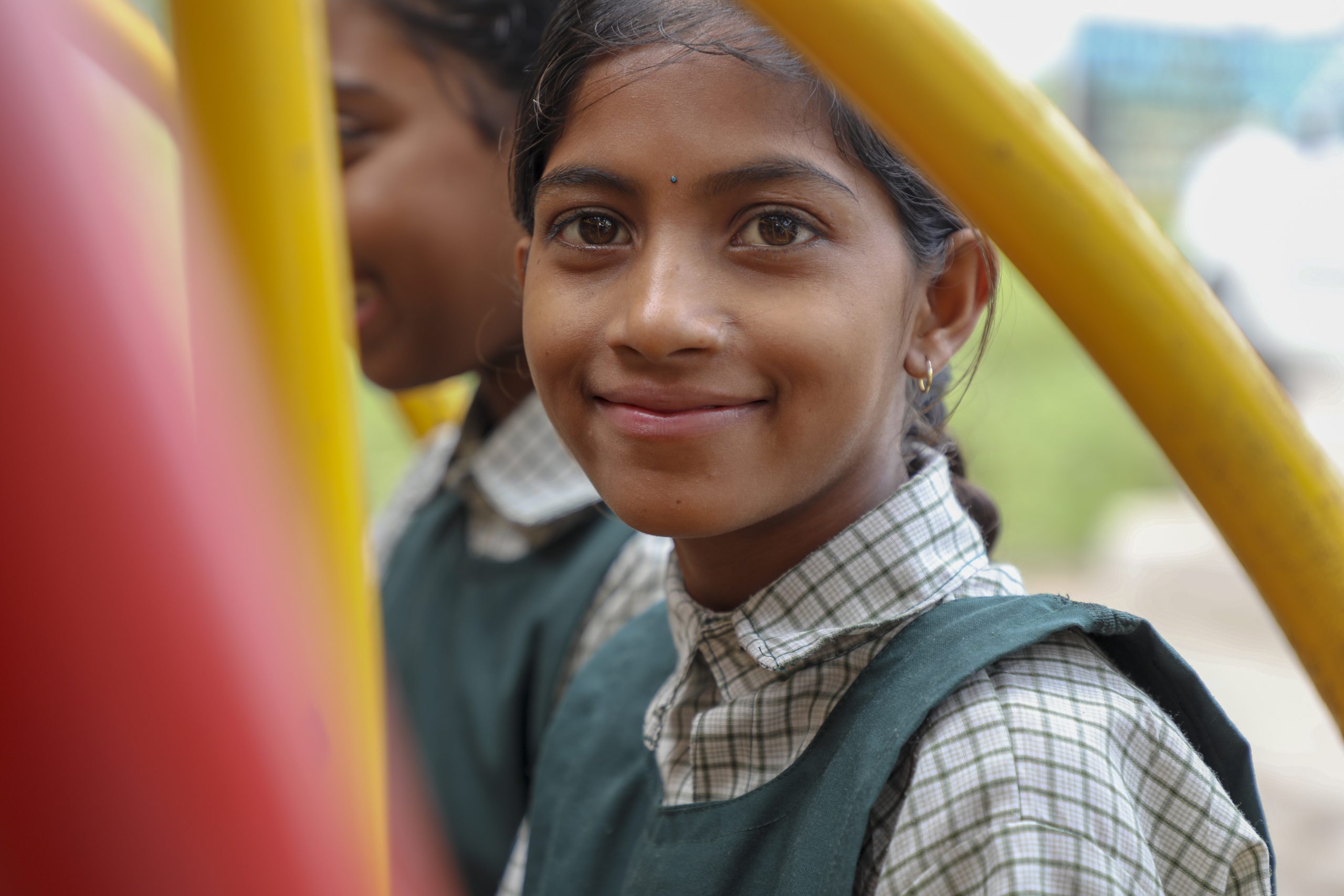 This young girl from Madhya Pradesh was part of our Menstrual Hygiene sessions
However, talk to Swathi about her periods, and a cloud seems to darken her bright face. It is, after all, the one time of the month when she doesn't go to school. Not a happy time for the young girl! Being absent from school isn't her only grouse. She too uses the cloth, that needs to be washed after every use. Swathi is filled with shame when she talks about the process.
Brace yourself for shocking numbers
In early 2018, when Hand in Hand India entered the village of Titipura, most women did not understand the importance of menstrual health. With the use of cloth during their periods, regular infections were the norm among women. We also discovered that women did not have a bath during their periods, causing more personal health issues.
In schools across rural India, girls being absent from school was a common phenomenon. No questions were asked. It didn't stop there, girls dropped out of school when they got their periods!
In 2014, a research study by an organisation called Dasra, revealed that more than 20 million girls drop out of school when they get their periods. The key reasons attributed to this were – lack of toilets in school and no awareness of menstrual hygiene products such as the napkin – among other reasons.
Around the same time, UNICEF reported that the percentage of girls and women who were unaware of menstrual hygiene practises ranged between 60% to 80% across India. A Ministry of Health Survey also quoted that nearly 60,000 deaths due to cervical cancer are reported in India and that menstrual hygiene is the cause for nearly two-thirds of them.
In 2015, the Government of India released the National Guidelines on Menstrual Hygiene Management (MHM). It was a part of the Swachh Bharat Mission and was a detailed directive on how to build MHM in rural India.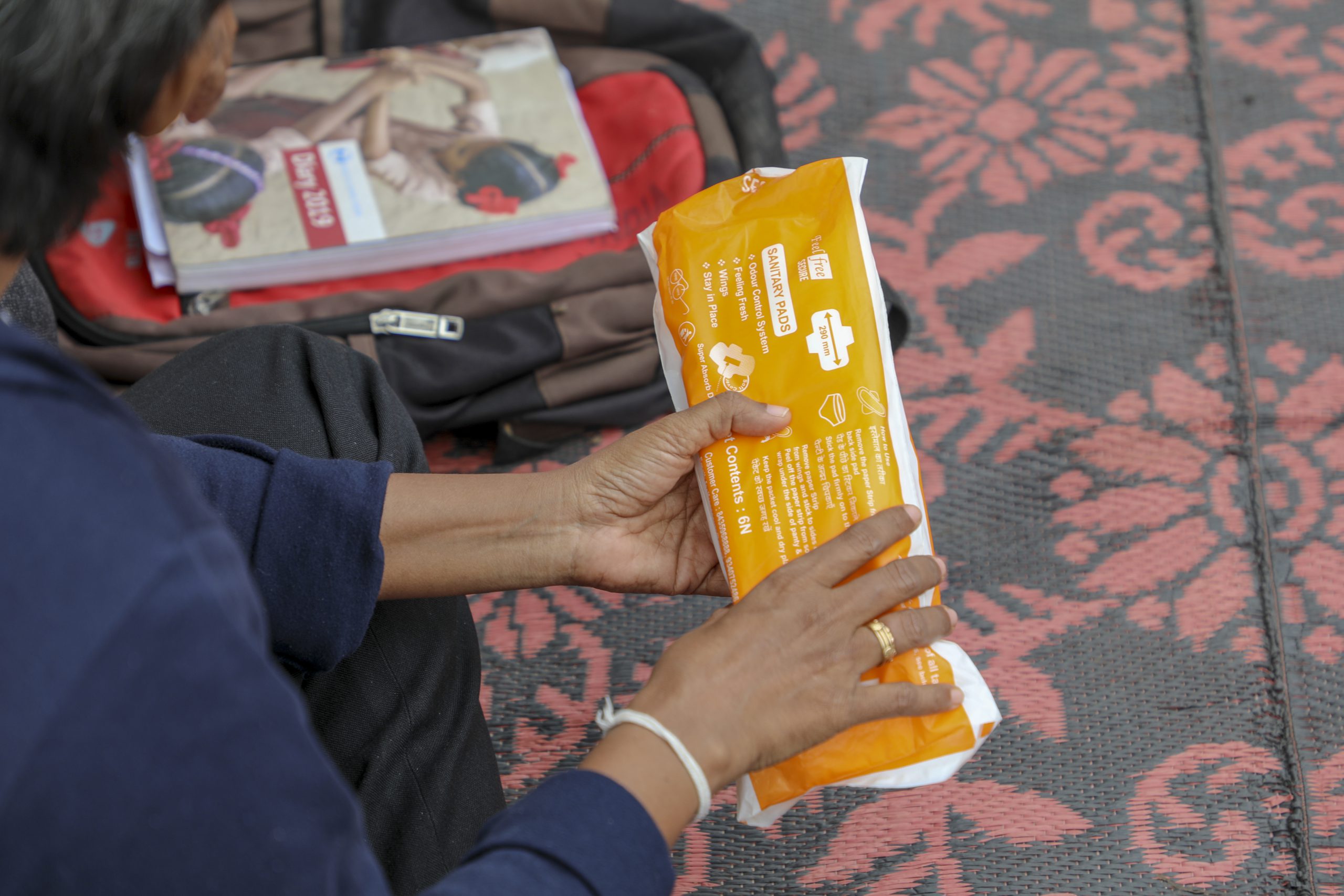 Having worked with maternal and child health, MHM was a natural extension for us at Hand in Hand India. We implement MHM projects in rural Tamil Nadu and Madhya Pradesh.
The approach we used was a three-pronged one, the target audience being:
Young girls in schools:
Reach: 73 schools covered across two states between 2018-20. 45 sanitary napkin incinerators installed.
Goal: Education, removing taboos, Peer group awareness building and improving absenteeism.
2. Self Help Group Women
Reach: 4036 women in Self Help Groups in rural India
Goal: MHM awareness, Introduction of products such as napkins and menstrual cups.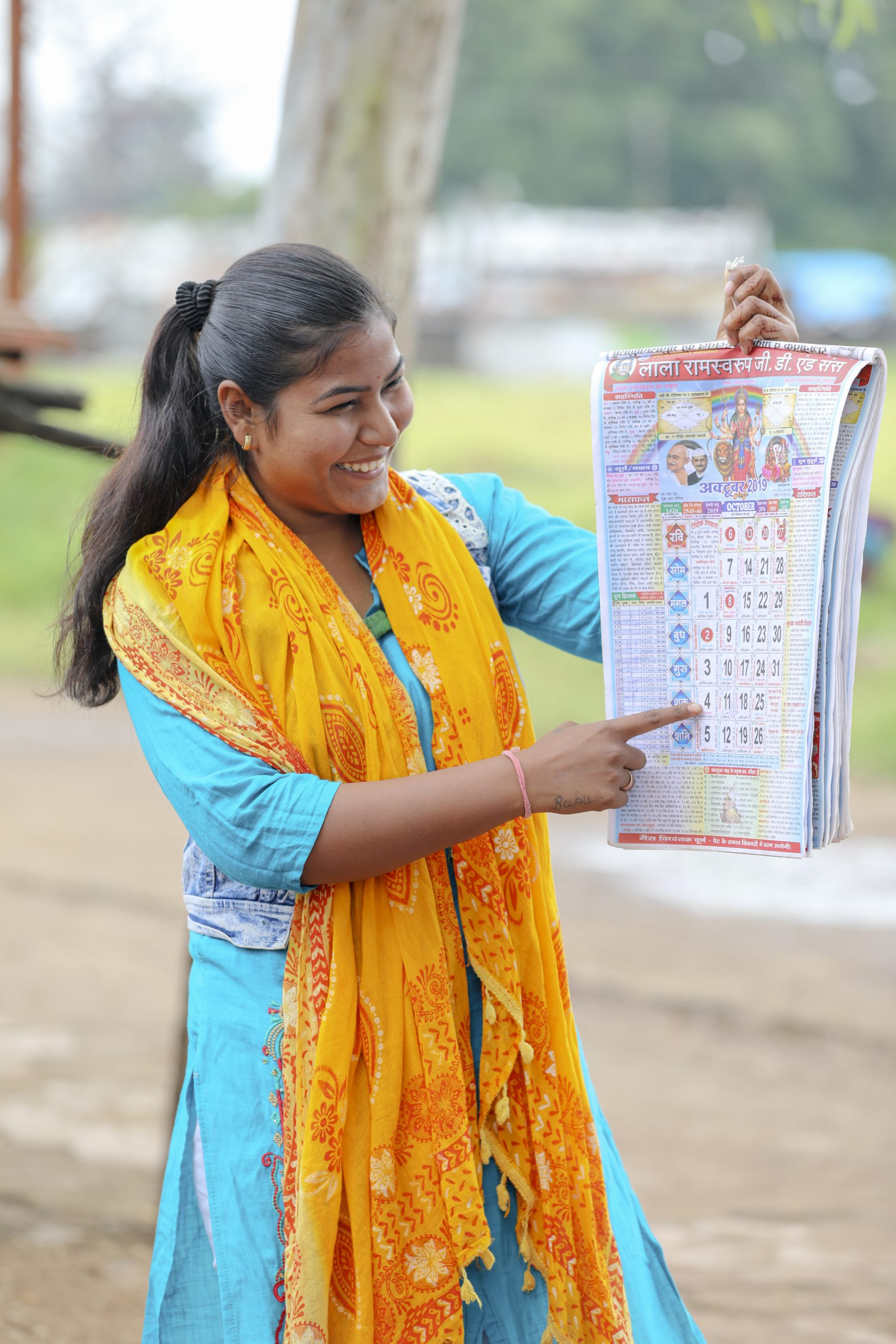 3. Community at large
Educating on the importance of MHM. Involving men in the dialogue too. Garnering eyeballs for the MHM case.
Recently, on Menstrual Hygiene Day, we had a campaign in Madhya Pradesh across 45 villages. What was different about this was that we spoke to the MEN about menstruation. We told them why it is important for them to support women and how they could help.
It was an eye-opener for many. That day, taboos were shattered.
The past year of working on Menstrual Health Management has been eye-opening for us too. We have seen the rural-urban divide come crashing down in many instances. Take for instance the first-ever user of menstrual cups in our rural areas – read Usha Nandini's story here.
Hand in Hand India's Healthcare intervention aims to bring access to healthcare across rural India. Our model works by partnering with district authorities and bridging gaps in the Government's healthcare network. Through our initiatives of medical camps, sanitation and hygiene management, maternal and child healthcare, we have reached out to more than 20 lakh families across India. Read more about our work here.