Read about one rural woman's trial of the revolutionary Menstrual Cup. While urban India is making a slow shift from sanitary pads to Menstrual Cups, this young rural woman has made the bold shift, setting an example in her community. And she is happy.
In Usha Nandini's cupboard, there is a cloth bag that is tucked into a corner in the back. The bag is precious to Usha and comes out once in a month. Inside it is a silicone Menstrual Cup. This little thing is what saves Usha from the expense of buying nearly 50 sanitary napkins a month. It saves her the ignominy of leaking pads and lack of toilets to change them in. It saves her the stress of disposing of the sanitary napkins every month. It is what makes Usha more confident and free.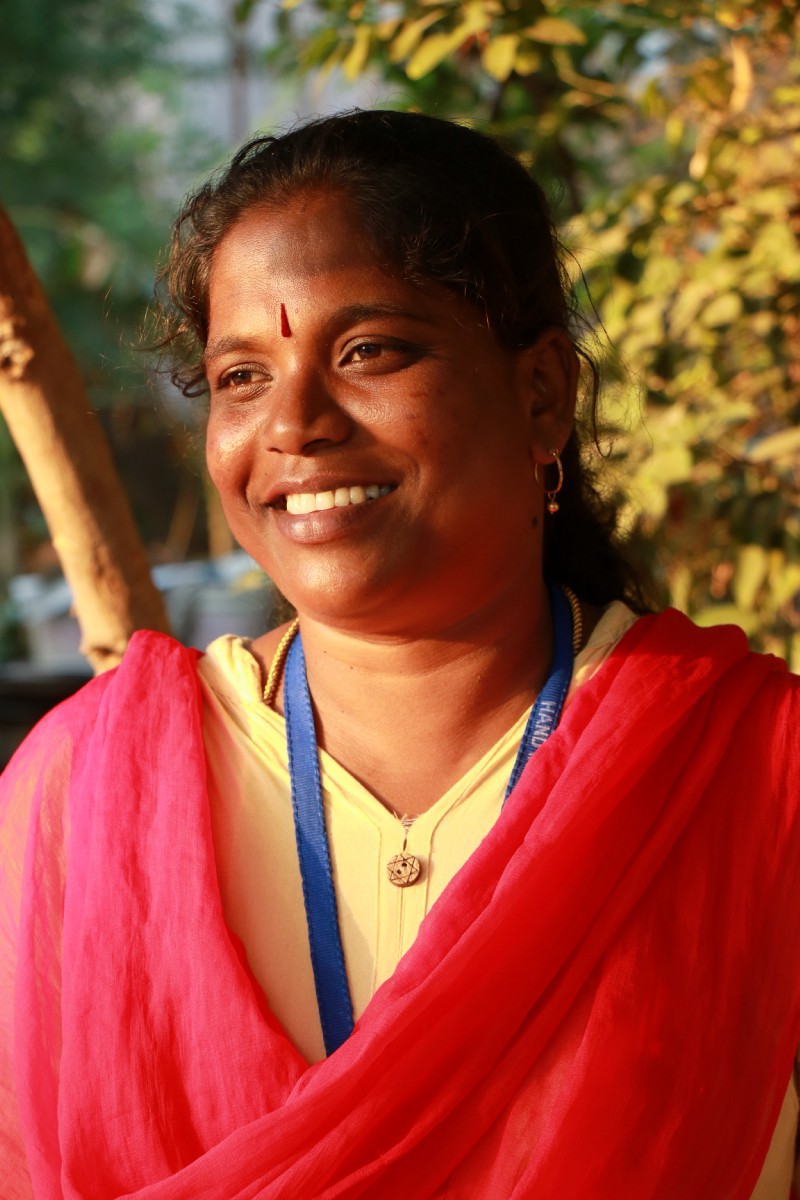 She is 36, mother of two young children living in Tiruvannamalai district of Tamil Nadu. Usha is a field worker in the social sector and works with Hand in Hand India's Health intervention. She is probably the first woman in the whole district to have tried out the Menstrual Cup. A bloated uterus problem has her bleeding more than normal and when we advocated the cup, she was more than happy to try it out.
Usha is just one of the 336 million girls and women who menstruate in India. The numbers get nasty now; 121 million of them are said to use disposable sanitary napkins.
Each woman roughly creates around 125–150 kilograms of sanitary napkin waste. While we are at the numbers, you must know that an ordinary sanitary napkin could take from 500 to 800 years to decompose.
So all this math adds up to some immense damage to the environment. An alternative that a small minority use — the tampons, a product that could lead to the lethal Toxic Shock Syndrome if left unchanged for long hours. All this makes us go back to the menstrual cup.
The Menstrual Cup has been a global buzz word over the last few years. Eco-friendly and sustainable, they are made of biodegradable medical grade silicone and are positioned as an alternative to sanitary pads, cloth and tampons.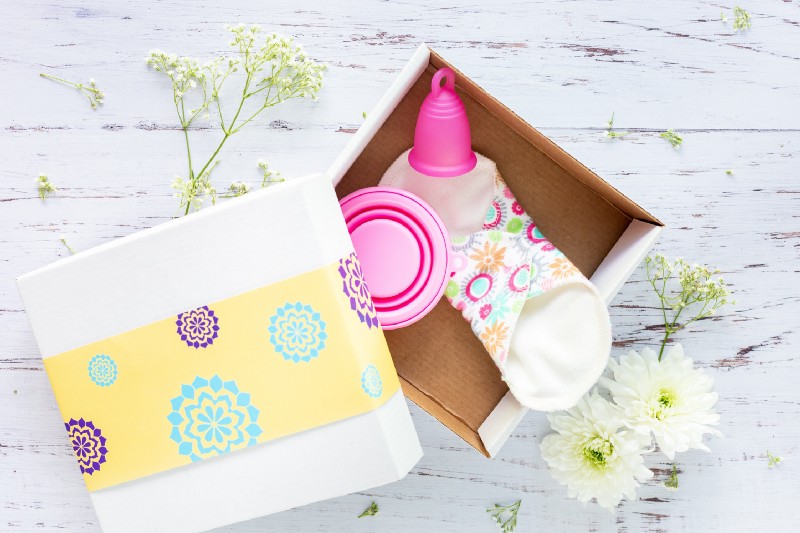 Menstrual cups are now available in different colours and even sizes
A woman needs to just insert the cup, go about her business, remove, wash, repeat. The cup can hold on for around 6 hours, after which one needs to empty it, wash it and put it back.
Advantages of the Menstrual Cup
The biggest advantage of the cup is its economical price and long life. But the even bigger implication of the cup is the positive effects on the environment in the long run.
An average woman menstruates for 40 years, and a menstrual cup lasts for 5 years which makes just 8 of them over a lifetime. In India, they are priced in the range of INR 299 to INR 900.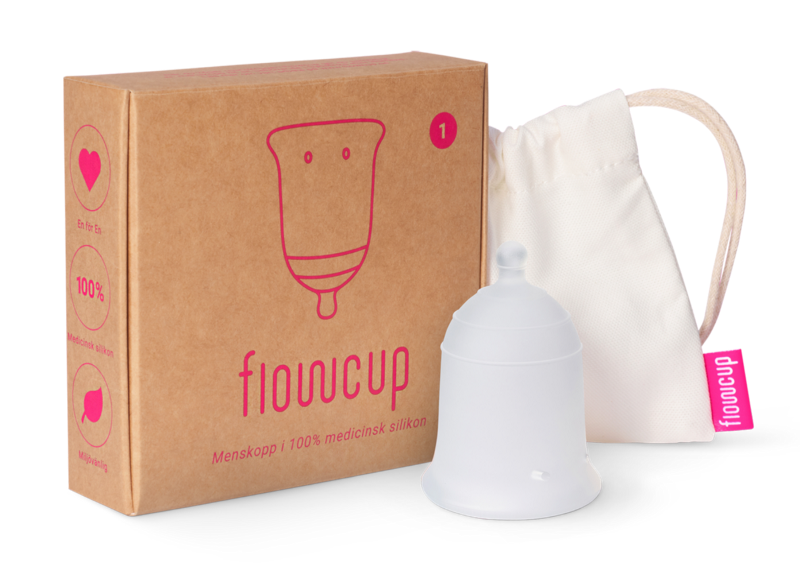 Flowcup is manufactured soft, premium, 100% medical grade silicon. The cup can be used for 5 years.
The cup is synonymous to confidence and freedom. The awkward trips to the bathroom, the time taken to wash and dry cloth, the odour, the discomfort can all be avoided in a jiffy. Unlike in a pad, the cup prevents the blood from coming in contact with oxygen, thereby preventing odours.
As Usha tells us herself, "The cup is a blessing when I compare it to every alternate hour sanitary napkin change. Once I got used to it over the last two months, life has been a breeze. I just insert it in the morning while leaving for work, clean it once in the middle of my day and re-use for another 6 hours," she explains. No more stained clothes and worry about pad disposals!
Wondering what happens if you need to use the toilet? Usha clarifies that the cup needn't be removed, neither does it hamper. Menstrual cups are an effective option for women, who stay out for long hours, across urban, rural and semi-urban populations!
According to the National Family Health Survey in 2018, around 62% of Indian women between 15 and 24 years of age were still using cloth instead of menstrual health products. This set us to do some thinking and we took up a two-year pilot project on Menstrual Health Management.
Hand in Hand India (Hih India) and Flow Cup have joined hands to study the success of sustainable sanitary products in rural and semi-urban areas of Tamil Nadu and Madhya Pradesh.
From January 2019, HiH India mobilisers and field staff are testing cups by Flow Cup to understand the benefits and possibilities of the product as an environmentally sustainable and cost-effective alternative. In a short span of three months, we have found that cups are a segway to narrowing the rural-urban divide of menstrual products.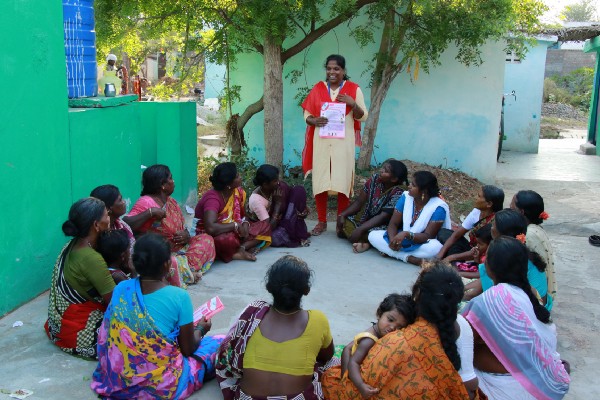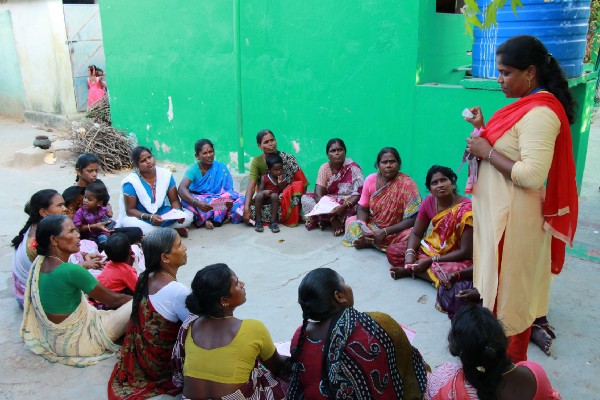 Usha is holding a training programme for the women of her community and introducing the Menstrual Cup
Usha Nandini has been spreading the word around since she became a cup-vert! She is encouraging her friends to adopt this cost-effective, eco-friendly, comfortable alternative. Stories like that of Usha Nandini's prove that with the right advocacy, training on usage and emotional support, women today are ready to experiment and make their mark in the world!
Hand in Hand India has been actively engaged in training women and girls in Menstrual Hygiene. In 2018, more than 7000 girls in Tamil Nadu and Madhya Pradesh have been made aware of menstrual hygiene.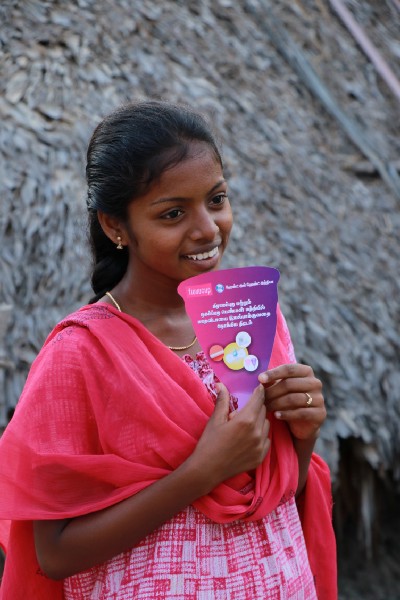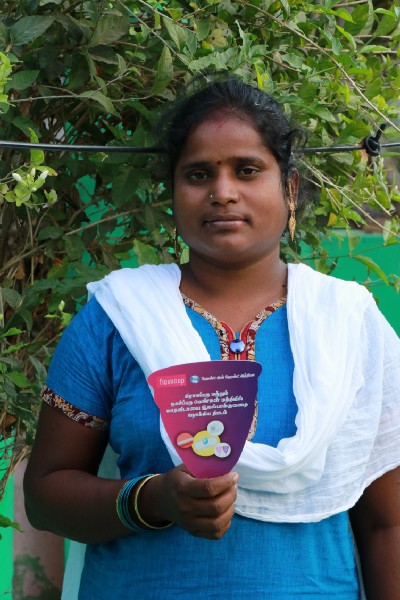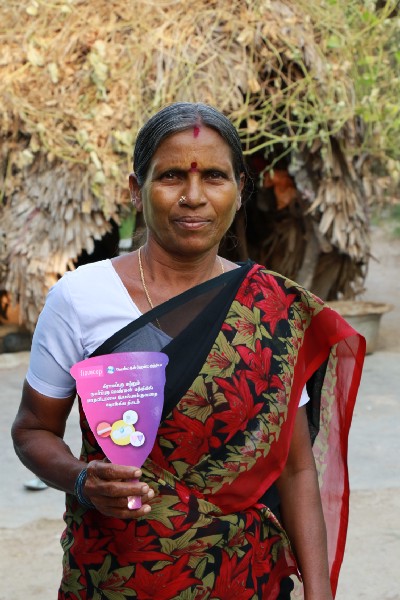 These women have just discovered the Menstrual Cup, thanks to Usha Nandini's efforts!
Are you a cup-vert? You can inspire more women to make the change!