The big fat Indian wedding is now giving way to small, intimate and ecologically sensitive events across the country. We took a look at how people are saving the planet in their own small way.
Weddings are grand affairs in India. Every year there are new trends in the wedding market that take centre-stage. From theme, décor to the bridal wear and gifting — everything comes with a seasonal makeover.
Weddings also tend to draw in a lot of wastage across arenas and exert undue pressure on our already-burdened environment.
The heavy use of plastics, thermocol, paper for décor and serving ware; flowers brought down from different parts of country; excessive food going waste and overuse of electricity and precious fuel are some of the major causes of concern. As a result, more and more environment-conscious couples are now opting for Zero Waste Weddings over the last couple of years.
Veena Balakrishnan, a Chennaiite and founder of eco-friendly startup, Two's Company got married in 2018 and opted for a Zero Waste wedding. Right from opting for a minimal floral décor with flowers sourced from local markets to eliminating plastic cups and cutlery from wedding functions and gifting seeds as return gifts to guests, Veena's wedding was a perfect example of Zero Waste wedding.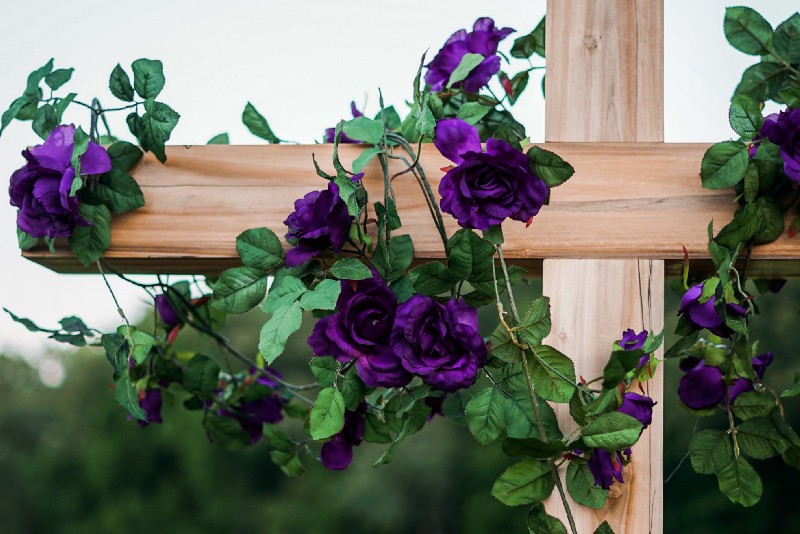 Natural flower decor is the way to go!
Similarly, Mumbai-based couple Deepa Kamath and Prashin Jagger chose alternatives trying to generate not just zero plastic waste but also opted for products that were not made by harming the natural resources for their wedding. Another Mumbai-based couple Shasvathi Siva and Karthik Krishnan went in for a wedding that was animal-friendly, had no flowers, silk, leather and dairy products, and made as little use of plastics as possible.
Zero Waste weddings have caught the fancy of young couples, who wish to cause less damage to the environment. It does require certain foresight and planning.
Here are five ways you can reduce wastage at weddings:
Choose time, month and location of the wedding carefully: A lot many Indian weddings are three-day long affairs with mehendi, sangeet and D-day functions. Often this leads to use of excessive use of electricity and precious fuel (diesel generators). One way to cut this wastage is to opt for winter weddings in outdoor locations with as many possible day-time functions and ceremonies. This would ensure least possible use of electricity (no air conditioners, fans, lights, etc) and fuel.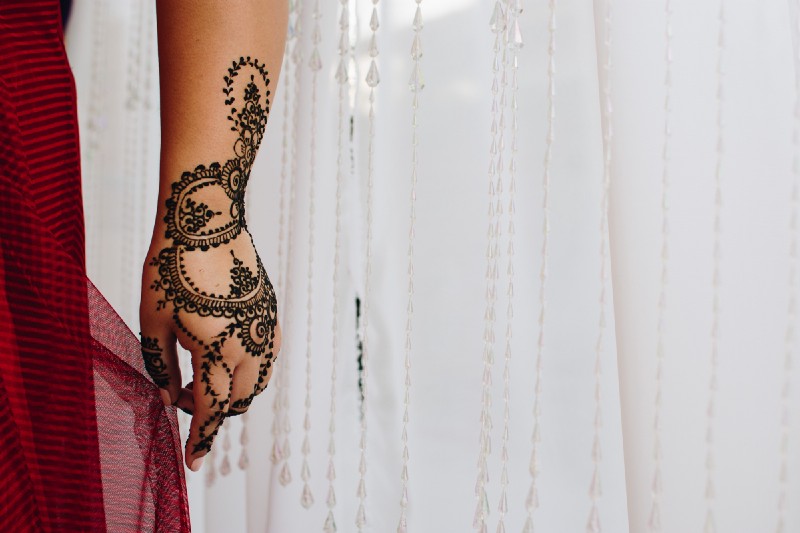 Use reusable décor and seasonal flowers: Reduce the use of plastic, Styrofoam, thermocol or paper as much as possible for decoration of the venue. Instead you can make centerpieces with potted plants, glass jars with herbs or simply create things with used materials and opt for seasonal flowers from local farmers. Use eco-friendly fabrics like jute and cotton as drapes or masking food and bar counters. Repurpose old furniture to create photo booths and odd items like old wine bottles, coconut shells can be used as planters and fairy light holders. The wedding signage can be written down on chalkboards to make it look quirky.
No plastic cutlery and food wastage: A lot of cutlery used at weddings is plastic and this is one area you can go plastic-free. There are areca leave or edible cutlery options available in most cities. You can also go for serving food on banana leaves and use steel tumblers for water and tea. We also know colossal amount of food get wasted on regular basis and instead of throwing them away, just send them over to orphanages and old-age homes. The waste from food preparation (vegetable and fruit unused parts, etc) can be biocomposted or fed to animals.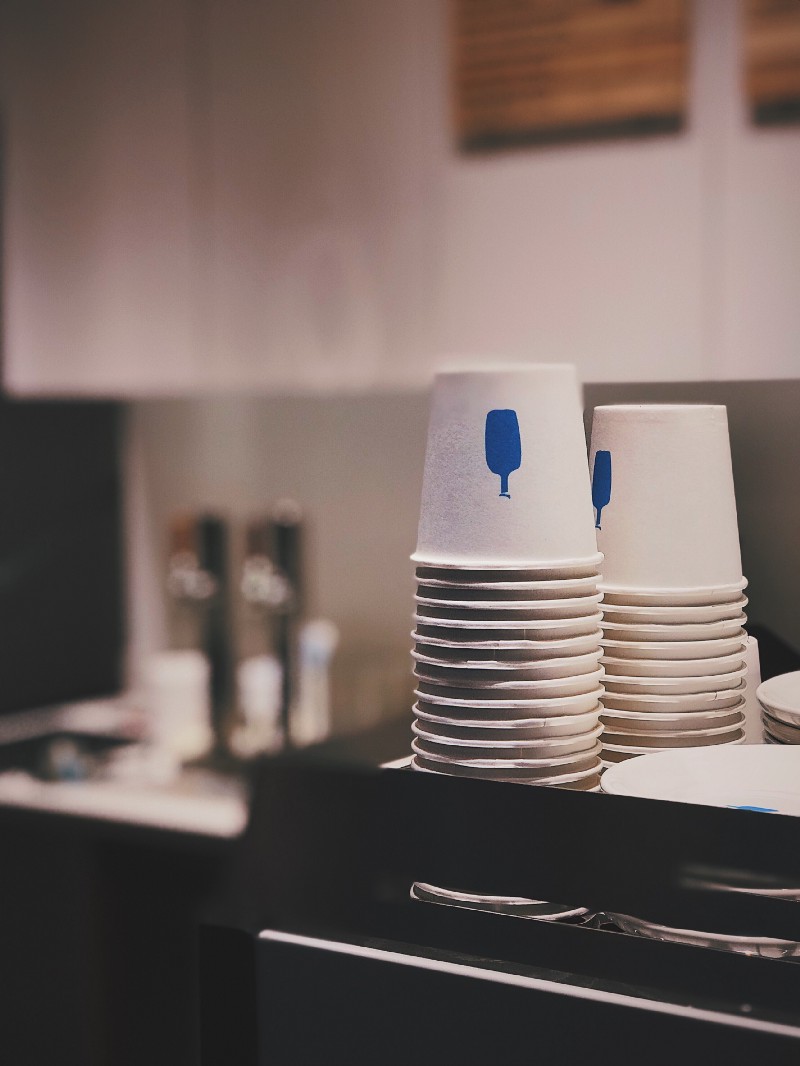 Opt for digital or seed paper invites: We understand that not all wedding invites can be send through mails and WhatsApp forwards, especially to the elders in the family. You can go for minimal possible physical invites made with eco-friendly or seed paper for absolutely essential senior members of the family and send out digital invites for rest of your family and friends. It's the thought that matters and not a grand invite gesture.
Wedding gifts for guests: There are loads of options to give away to all your guests. You can go for seeds as eco-friendly gifts with a lovely message written on eco-friendly paper or locally sourced spice, honey and condiments. Handmade soaps and bath gels with naturally sourced ingredients are other great giveaway options for wedding guests. It is a great way to spread ecological sensitivity and reduce any form of excess from the wedding.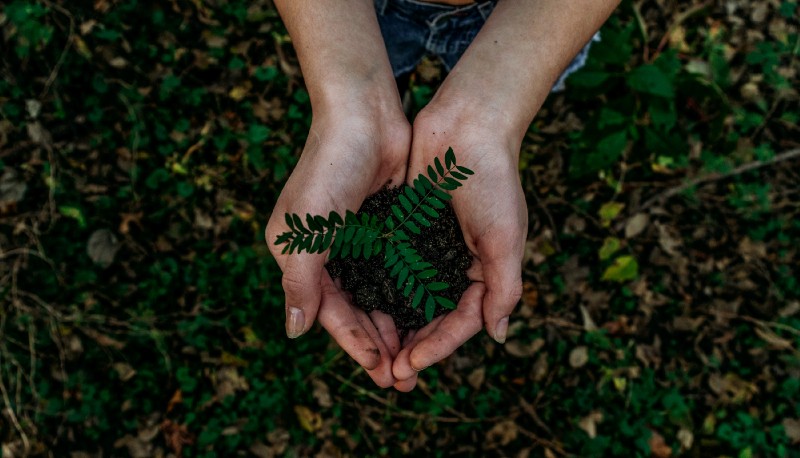 Saplings make for great gifts
As more and more individuals are realising the burden we put on planet Earth, there have been conscious efforts to reduce carbon footprint. Zero-waste weddings are sincere steps towards this cause and the way to move forward.
On a larger scale, Hand in Hand India Inclusive Development Services is an arm that focuses on Solid Waste Management. Our 'Recycle for Life' model has ensured close to 80% waste segregation in 5000 households in Mamallapuram, a town in Tamil Nadu.
We have been able to create impact and change in mindset, through years of innovative work. Read more about our work here.