The year 2020 is special to us — we complete 15 years of impactful work to society. Our Annual Report 2018–19 reflects this journey, through photographs.
Fifteen isn't a small number when it represents the number of years we've been contributing to the development of rural India. This year, our Annual Report is a little different. It presents our story, yes. But it also presents the stories of hope and change we have come across in our 15-year journey.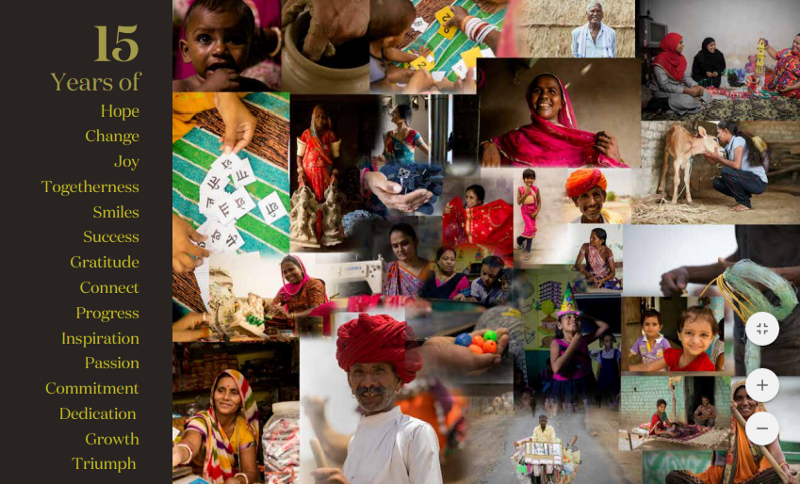 Our Annual Report brings together stories of people we have worked across India, over the past 15 years.
A photograph is worth a thousand words. It is this thought that set us out to make photographs of people, the central element of this Annual Report. We've showcased our journey through pictures of our impact — women, children, communities, volunteers and the Government too.
Hand in Hand India is a not-for-profit public charitable trust that has been working towards alleviation of poverty. Our work traverses 16 states in India and the countries of Afghanistan, South Africa, Brazil, Myanmar, Cambodia and Sri Lanka — changing the lives of millions of poor families.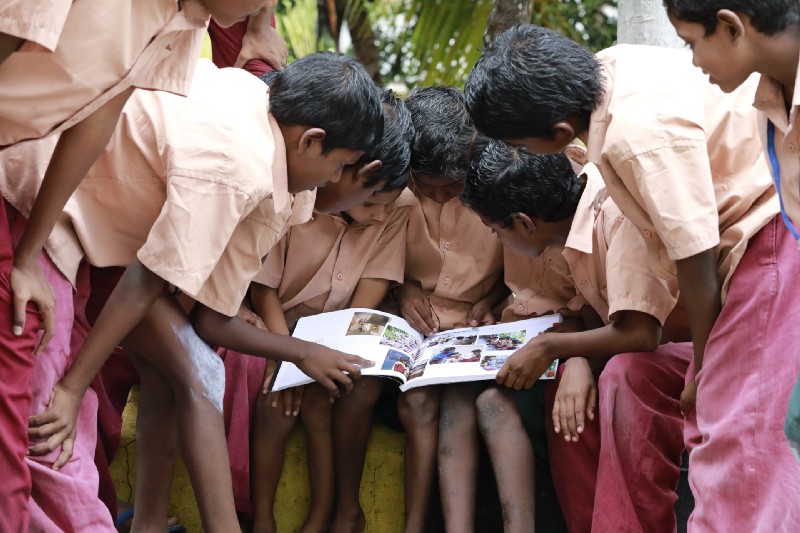 These children from our residential centres are as excited as us about the Annual Report. They are trying to spot their faces and stories in it!
Our interventions include women empowerment, financial inclusion, job creation, alleviation of child labour, education, access to healthcare, skill development, solid waste and natural resource management.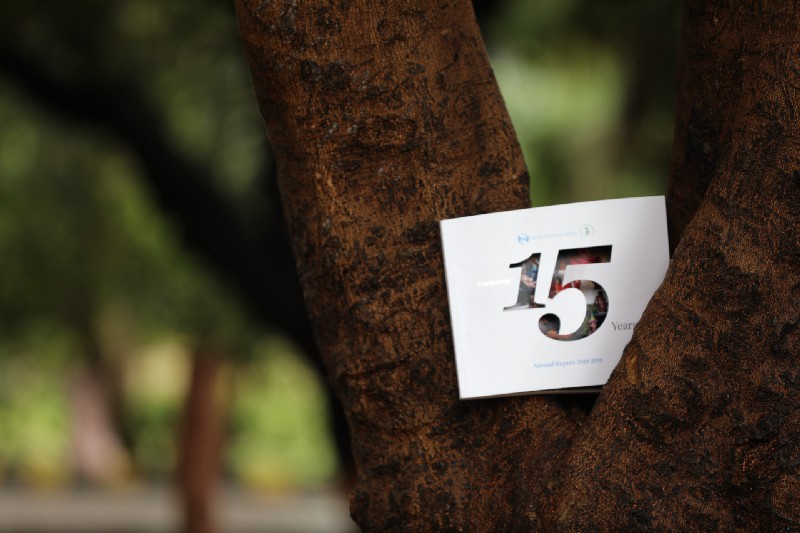 Our Annual Report 2018–19 aims to showcase the vast gamut of our operating areas and widespread impact created. We hope the photographs bring out the voices of the people and act as a testament to our work, commitment, passion and success.